Delivering Excellence for our Clients
Construction Services and Management
Aggregates, Crushed Rock & Landscape Materials
Danford Construction has been servicing Hastings County and surrounding areas since 1970. We specialize in the supply and delivery of aggregate products, as well as site excavation. We have performed a large variety of commercial and residential projects, from small driveways to residential streets and MTO jobs. Danford Construction possesses a large fleet of quality construction equipment, ranging from rubber-tired backhoes to large excavators and articulated dump trucks. We have tandem, triaxle and tractor-trailers, as well as a stone slinger.
Danford Construction pride ourselves on honest, quality and timely workmanship.
DANFORD GROUP OF COMPANIES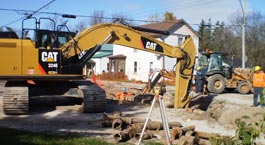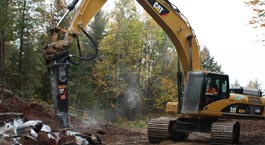 Construction
Equipment Rentals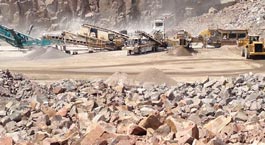 Construction Services and Management
We have been serving commercial and residential customers in the Hastings County area for over 40 years and have extensive experience in the following areas:
Excavating and General Construction
Driveways (excavate and granulars)
Parking Lots (excavate and granulars)
Rock Breaking and Clearing
Site Excavation
Foundation Digging
Property Clearing
Driveway Building
Road Construction
Watermain and Sewer
Custom Crushing
Custom Screening
Danford Construction owns a variety of high quality heavy equipment such as:
Backhoes
Excavators (ranging from 8 metric tonne – 65 metric tonne)
Hoe Ram
Dozers
Graders
Articulated Dump Trucks
Tandems
Triaxles
Tractor-Trailer
Triaxle Slinger
Float Service
Danford Construction can supply a wide range of stone for all of your aggregate needs. We have limestone, granite and trap rock quarries that produce a variety of products, as well as pits that provide sand fill, screened sand and sand/salt blends.
Crushed Rock
We provide a wide range of high quality, MTO approved, granular A & B from 3" to 5/8" for base or subbase material used in roadway and driveway construction.  We also produce a ¾ Clear stone used for drainage purposes.
*All of the above equipment is rented with an operator and for a three hour minimum.
Landscape Materials
We supply a wide variety of landscape and specialty products including screened topsoil, river rock, armour stone and stone dust.
Contact Us for a Free Estimate
Danford Construction Ltd
326 Durham S
Madoc, ON
K0K 2K0
Phone
613-473-2468
Fax
613-473-5494